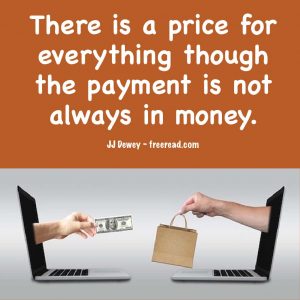 Day 257
Your Greatest Teacher
The Seed Thought:
The person in your life who irritates you the most is your greatest teacher.
There is a lot of profound meaning behind this seed thought.
Many seekers see their ideal teacher as a kindly older man or woman who gently prodded them onward toward success, but if you ask someone about the point in their life where the greatest lesson was learned you will usually receive an alternate view.
The greatest lessons in life are often learned from:
(1) A bad marriage
(2) A betrayal
(3) Someone who deceived you.
(4) A co-worker or friend who is obnoxious.
Yes, we can learn useful knowledge from a wise teacher, but the great learning in life comes from lessons in handling actual life experiences. Nice, friendly and loving people do not teach us many lessons, but negative people are great at it. Here are a few:
(1) Patience. How can you learn patience unless you deal with contentious people that require us to practice it?
(2) Forgiving nature. No forgiveness is required toward a kind and loving teacher, but we have all met the person who tests our forgiveness mode to the limit.
(3) Love. Jesus explained this well when he said,
"For if ye love them which love you, what reward have ye? do not even the publicans the same? And if ye salute your brethren only, what do ye more than others? do not even the publicans so?" Matt 5:46-47
In other words we learn true love through showing love to difficult people.
Generally we are not thankful for such negative people, but, realistically, maybe we should be.
Today's Seed Thought:
Today we'll present two seed thoughts since they are related:
99% believe they are thinking out of the box while less than 1% do.
Those who believe they are thinking out of the box usually just move to a different spot within the box.
What is the box?
Day 258
The Box
The Seed Thought:
99% believe they are thinking out of the box while less than 1% do.
Those who believe they are thinking out of the box usually just move to a different spot within the box.
The first point to be considered is, what is meant by "the box"? In common usage thinking outside the box represents original thinking that is outside the mainstream.
Actually what is called "the box" is very near to what is called the ring-pass-not in Ancient Wisdom. The ring-pass-not basically represents the limit to one's consciousness. In other words, it represents a limit of the seekers function, beyond which he is unable to see or understand.
The box does not represent an individual ring-pass-not, but a group or humanity as a whole or kind of a representation of the whole. This means that there are many whose thinking is in the box, but a few who can see beyond it.
As far as scientists go the box excludes the idea that God or any type of Divine Intelligence had anything to do with creation and life. The box for religious believers would be the opposite.
As far as humanity goes the box excludes the idea that we have ever been visited by aliens. Making any assumption on this happening is beyond the ring-pass-not of many.
Then there are boxes beyond the consciousness of perhaps the 99% mentioned, such as the existence of the Masters of Wisdom or that we have a Higher Self that assisted in the creation of this world and life within it.
No one likes to believe his thinking is constrained by the box, but many who think they are being original are just repeating what someone else has said. Breaking though the box and making real progress is difficult and takes great effort.
Edison thought out of the box when he envisioned the light bulb. The Wright Brothers did also when they inwardly knew they could fly as the birds. Let us always attempt to see where the box is and move beyond it.
Seed Thought of the Day:
When awakened from sleep the dreamer still exists but with greater awareness than before. Then at death we wake again to a greater more real existence.
Can you see how this thought aligns with the Law of Correspondences?
Day 259
Awakening
The Seed Thought:
When awakened from sleep the dreamer still exists but with greater awareness than before. Then at death we wake again to a greater more real existence.
When you see that a teaching is in harmony with the Law of Correspondences you can rest assured there is some truth there. However, the full truth is not found in an exact black and white correspondence for various levels have differences as well a similarities. To see the full truth requires the use of intuition.
When we look at the similarities of the two levels there does seem to be valid correspondences. Many spiritual teachings tell us that we have a higher self and that we as individuals are a partial reflection of it. And what happens when we dream? Our dreams are a partial reflection of our human consciousness. We are partly in the dream but not all there. For instance, the dreamer does not normally realize that:
(1) He is dreaming and his real self lives in another world.
(2) He doesn't seem to have power to view things logically.
(3) Odd happenings do not make him realize he is dreaming.
Now just as a handful are capable of lucid dreaming even so a handful are aware that we have a higher self in reality and not just theory.
It would be productive for the seeker to contemplate the difference in consciousness between the self when it is asleep and then awake. Then shift consciousness to comparing our consciousness now to what it will be when we awaken after death. Thinking on this brings some interesting enlightenment.
Seed Thought of the Day
One act of helpfulness shows more love than a thousand prayers.
Day 260
The Act of Doing
The Seed Thought:
One act of helpfulness shows more love than a thousand prayers.
The idea here was well expressed in the parable of the Good Samaritan as follows:
Jesus said: A man was going down from Jerusalem to Jericho, when he was attacked by robbers. They stripped him of his clothes, beat him and went away, leaving him half dead.
A priest happened to be going down the same road, and when he saw the man, he passed by on the other side. So too, a Levite, when he came to the place and saw him, passed by on the other side.
But a Samaritan, as he traveled, came where the man was; and when he saw him, he took pity on him. He went to him and bandaged his wounds, pouring on oil and wine. Then he put the man on his own donkey, brought him to an inn and took care of him.
The next day he took out two denar and gave them to the innkeeper. "Look after him," he said, "and when I return, I will reimburse you for any extra expense you may have."
"Which of these three do you think was a neighbor to the man who fell into the hands of robbers?"
The expert in the law replied, "The one who had mercy on him." Jesus told him, "Go and do likewise."
Luke 10:30-37 NIV
Now there is nothing wrong with prayer or positive thoughts, but if thought is not followed up with correlating action then the thought or prayer was based on illusion and does not represent the real intent of the thinker.
Many do not examine their thoughts and prayers to see if they really match their intent. If they do not then they are not real thoughts and will not produce the literal results represented by their group think words.
A thousand prayers that do not represent the true thinking that will be followed by no action has less power than one solid action of helpfulness. Such an action represents true thought, true prayer and true intent to be of service.
Today's Seed Thought:
True humility is recognizing your proven abilities and acting accordingly.
Day 261
True Humility
The Seed Thought:
True humility is recognizing your proven abilities and acting accordingly.
A common idea of humility is that of a person who downplays his talents, but this idea sometimes reveals that the humility is based on illusion instead of reality.. We can call this false humility the pool shark syndrome.
The poll shark enters a room where he is an unknown quantity and acts like a simpleton who knows little about pool. He manages to get involved in some playing, but doesn't show his skill and acts like a novice. He performs this act until he or a partner place a huge bet on him to win. Then when it really counts he shows his skill.
As it turns out the humility thing with him was an act designed for his benefit in the end.
So how does this pool shark syndrome work out in ordinary life? We see it quite often when you join a friend or associate and participate in some performance that requires skill and the guy indicates to you that he isn't much good at it, but then when you get playing or performing he is much better at it than expected, perhaps better than you, making you feel a little humiliated, being bested by a supposed amateur.
The natural inclination here is to hurl compliments his direction, to which he will smile and reply with an "aw shucks" attitude.
Unrealized by many who have dealt with this type of person is that he performs because there is something in it for him. For the pool shark it is money, but for false humility it is praise. It gives the actor a high to be seen as performing way beyond expectations.
What is true humility then? True humility uses no deception, but acknowledges what is. If you are a good golfer you do not pretend to be a novice, but neither do you present yourself as greater than you are.
Of course, the most common perception of lack of humility is the guy with some talent who shoves it in your face. This is very obnoxious and is registered by most everyone.
Here are a few rules for one with talent in presenting himself.
Do not present yourself as having greater or lesser ability than you have.

Only talk about your talent when appropriate and appreciated by the listener. A good time is when it blends into the conversation.

Never project the thought "I am great and you are not." This is easy to do when the ego gets out of control. If you are a good golfer you might say something like:
"I put a lot of time into improving my game and it's starting to pay off."
This approach doesn't project superiority, for if any of us puts in a lot of time we can develop a skill.
Watch your internal ego. If you feel superior, that feeling will be communicated on some subtle level and will not be appreciated. One with a skill that has true humility will appreciate his or her skill, desire to be of service, but will realize that others can be just as good as himself of they put in the needed effort.
Seed Thought of the Day:
Even the hardened atheist will sense the presence of Divinity when witnessing the birth of his or her own child.
Is this a true statement? Why or why not?
Day 262
The Great Miracle
The Seed Thought:
Even the hardened atheist will sense the presence of Divinity when witnessing the birth of his or her own child.
Long before we knew of the complexities of the human body, the cell, or the DNA all humans marveled at the miracle of birth, especially of their own children. Particularly impressive is the first child, not because it is the most special as a individual, but because it is an initial demonstration of a miracle of which you are a participant.
We tend to overlook the miracle of life when we are in its midst and it is so ubiquitous, but actually witnessing your child's birth hones down the attention to the miracle behind the birth of each of those lives.
In Darwin's day the cell was thought to be a mere blob of nebulous protoplasm. It would be interesting to see how his theories would have been affected if he had understood its complexities.
Newton, considered the greatest scientist of all time, marveled at the complexity of the human eye and concluded that this proved that a Divine Intelligence was at work.
Through the study of the complexities of life scientists have been able to make many discoveries that have been useful to humanity. On the other hand, they have found life so complex that they have not been close to duplicating the intricacies behind it. Despite all the advances in computer technology they have not been able to duplicate the computer power of a single strand of DNA.
Now imagine how much easier it is to copy something than creating it? When scientists duplicate something in nature they think they have done something great, but this accomplishment is nothing compared to an original creation that is not a copy, which implies real creative thinking.
Many inclined toward atheism negate all the evidence of an obvious Divine Intelligence behind the tremendous complexities of life, but even the most hardened unbeliever embraces a special feeling of a miracle beyond understanding when watching his or her own child come to life.
Those who recognize a Divine Hand will cherish that memory throughout their life, whereas the one who refuses to give credit where it belongs will have to shove that great spiritual moment into a black hole of his own creation.
Seed Thought of the Day:
He who takes offense when no offense is intended is the one creating the problem.
There are many who would benefit through the contemplation of this thought.
Day 263
Neutralizing Offense
The Seed Thought:
He who takes offense when no offense is intended is the one creating the problem.
Have you ever offended another inadvertently, having no intention to hurt any feelings? Most people of goodwill have had this happen a number of times.
Often the offense occurs because the message was not correctly understood. Then the speaker tries to correct the communication and clarify that no harshness was intended. But instead of accepting the clarified communication the individual's consciousness reverts back to the original words and his original negative interpretation. He may say something like, "But you said…"
The strange thing the quote is often not accurate. It will generally reflect what he felt you said rather than what you actually said. It makes you wish you had a recording of the conversation so you could vindicate yourself.
Actually, a recording does not help much for this type of distorted quoting happens on the internet where there is a full recording and the offended one will still insist you said what you did not say.
What he felt you said is what he believes and nothing seems to change his mind.
In this situation the root of the problem lies not with the speaker who means no offense, but the one taking offense.
An extremely important step toward soul contact is the obtaining of the ability to neutralize your emotional self to the disturbance of your peace because of the offensive statements from others. This includes offensive statements where offense is intended.
Once the person takes offense the lower emotions become the focus of attention and the peace necessary to commune with the soul evaporates. The seeker must learn to instantly forgive, or better yet, view the problem as something which needs no forgiveness because the offender just does not know any better. He could be seen as a mad dog trying to bite you because he is just painfully lashing out. You do not hate the dog, but feel sorry for it and stay out of its way if necessary.
Seed Thought of the Day
Where you witness humor that makes people of all beliefs laugh, there you see light.
What is the link between humor and light?
Day 264
Humor – Light and Dark
The Seed Thought:
Where you witness humor that makes people of all beliefs laugh, there you see light.
There is duality in all things in this world and humor is no exception. There is humor generated by shining light on a subject that all can appreciate and then there is dark humor based on mean spirited and often distorted attack. The light humor is based on an element of truth presented in a unique fashion. The dark is based on attacking perceived enemies and may contain no truth at all but merely appeals to their base desires.
In the old days political humor was fairly light from both sides. Will Rogers was a Democrat but his humor was appreciated by all. So it was with Bob Hope, a Republican, who was universally appreciated.
In this generation we have a divide that has taken us into dark humor. The humor from the right is only appreciated by the right and humor from the left is only appreciated by the left. Few are even making the attempt to create political humor that can be universally appreciated.
About the only jokes appreciated by both sides are those making fun of Congress as both sides rate the institution low. Here is an example:
"A stopped clock is right twice a day. That is twice as reliable as Congress."
On the other hand, both sides have made jokes comparing the president of the opposing party to Hitler and Nazis. That is not funny and insulting to those who voted for him. Such mean spirited humor has little relation to truth as none of our presidents have been much like Hitler. Those making such accusations need to study history.
Those on the path of light and soul contact will reject humor that is not based on universal truth but will cultivate humor that all can appreciate. Of course, there are always a few who are easily offended and do not like any humor outside of the parameters of "Leave it to Beaver" or their own mindset on purity. People on the path of light are flexible and roll with the punches as long as humor is in good fun.
Remember that person back in grade school that made the class laugh and tried the patience of the teacher? We generally remember him or her with fondness because of the monotony that was broken and perhaps an original thought thrown in the mix.
Where do you suppose that person is now? Probably enjoying a great life and having the last laugh.
Here is a parting thought on humor:
It is impossible to feel hate, anger or despair in the midst of laughter from harmless humor.
Seed Thought of the Day:
Truth is my religion, reason is my politics, love is my God, freedom is my sword and light is my path.
Sounds like a good motto. Does it apply to you?
Day 265
A Positive Creed
The Seed Thought:
Truth is my religion, reason is my politics, love is my God, freedom is my sword and light is my path.
Here we have idealistic statements from which any seeker can benefit from applying them in his life.
(1) "Truth is my religion…"
Many seekers are members of a church but one who is true to himself will follow truth when the religion takes the path of error. In other words, his true religion is not founded on the decrees of an organized body but by truth that is verified by his own soul. Sometimes that which he finds to be true will be found in a religion and sometimes not.
(2) "Reason is my politics…"
We live in a generation where much that is happening in politics defies reason. Some seem to be making unreasonable arguments just to further their agenda.
Much political progress could be made if the politicians would make truth and reason their priorities rather than doing anything necessary to insure their side wins. Without reason and truth as a standard the people will lose every time.
(3) "Love is my God…"
Every believer says that God is loving, but then when you hear them speak of what God is going to do to those who merely do not believe as they do it is obvious that many believe in a mean God.
On the other hand, Jesus told us that God has better things in store for us than parents do their own children which would mean that He will go the extra mile in helping us.
With each breath the seeker should believe in the love and goodness of Divine Life.
(4) "Freedom is my sword…"
Freedom is an extremely important principle and is that which creates the dividing line between light and dark. The wise seeker will live and let live and have faith that others will learn from their mistakes without having to be forced to obey the ideal of apowerful authority.
I have written a lot about this principle and would advise seekers to check them out.
(5) "Light is my path…"
Those in darkness cannot even see the path ahead so the seeker must do all in his power to seek and embrace the light which is available. If he does this while moving forward more light will come and the path ahead will be clear.
Seed Thought of the Day:
"Who do you think you are?" is a mantra from the dark side to discourage the seeker.
How is this statement used to discourage those from progressing along the Path?
Day 266
A Dark Mantra
The Seed Thought:
"Who do you think you are?" is a mantra from the dark side to discourage the seeker.
All things in this realm require some degree of judgment to maintain accuracy and this thought is no exception. There are times when the question, "Who do you think you are?" may not be too far off the mark to ask.
For instance, I met a guy a while back who claimed to have the power to teleport himself from one part of the planet to another. Now if someone listening would have asked him who he thought he was, he would have been somewhat justified.
On the other hand, I have never asked someone this question in my life because incorporating it is a favorite tactic of the dark side to cause seekers to doubt themselves.
Even if the guy was a charlatan he could have stated that he was a son of God and could manifest all the powers of heaven right here on the earth. If he had said this he would have been stating a truth, even though many merely pretend such manifestations.
I didn't sense any positive spiritual affirmation about the guy and felt he was deceived about his own abilities so I asked him to describe a specific teleportation event and how it came to transpire. He evaded answered or giving any details by telling me that I was not ready to hear about it.
I then asked him that if I was not ready then why did he bring the subject up?
He had no answer.
Instead of challenging who he was or any potential he may have I asked for details. Sincere inquiry is the approach of the light whereas attacking potential with a "who do you think you are?" attitude is the approach of the dark.
I first discovered this dark mantra through a powerful supernatural experience that temporality made me doubt myself. It is very liberating to the seeker when this tactic is seen for what it is so the way can be cleared from him or her to move onward into the light and fully accept all the Divine gifts of love and light that is just waiting to be accepted.
When the Seeker hears the question, "Who do you think you are" from either an outside or inside source he needs to realize that the thought is coming from a darkened mind that does not want you to take your next step into the light. Ignore this voice and tune into the voice of your Higher Self. It will tell you, that yes, you have unlimited potential and all things are possible and will let you know whether you are ready for the next step under contemplation and what you must do.
Seed Thought of the Day:
True inclusiveness looks far beyond skin color to the hearts of people of all beliefs to find common threads to bring them together without infringing on free will.
In this generation of political divide how can this thought guide us toward greater union?
Day 267
Inclusiveness
The Seed Thought:
True inclusiveness looks far beyond skin color to the hearts of people of all beliefs to find common threads to bring them together without infringing on free will.
If all people were of the same race would the division and animosity of humanity be healed?
The answer from all thinking people to this question would be no
There are many obvious examples of great conflict where those of the same race had as much or more conflict than manifests in different races.
During World War I and II the war in Europe consisted the same race battling out their differences. When the Japanese entered World War II they also invaded China and warred against fellow Asians.
The great American Civil War put brother against brother and white guy against white guy because of political and moral differences.
Native Americans had plenty of tribal wars between their own race and practiced slavery before the white guy showed up.
The root cause of conflict is in the mind rather than external differences. When external things like race enter in it is a mental interpretation of the differences, which create the problem. Those who see all humanity as brothers and sisters do not contribute to the problem because their thinking is on the side of inclusiveness.
Despite our problems, humanity has made a lot of progress in the direction of inclusiveness during the past few centuries. Most people at least try to see all humans as fellow pilgrims as themselves just struggling to get along the best they can.
Today many attacks of racism are really attacks on different modes of thinking that have little to do with race, for the cause of conflict is always a difference in thinking. People tend to label those differences in the most demonic way possible for their own advantage.
To solve the conflicts today we must look at the internal cause rather than the external and internal mindset is the cause of division today more than in any other age of recorded history.
The tendency is to categorize and reject our fellow humans who merely disagree with us on religion, politics, science, medicine and other matters. If a greater effort were made to see how an opposing view was arrived at and to allow others to have differing opinions without condemning them much progress can be made.
Another step we can take is to honor the laws passed by representatives of the people even when they are against belief system. None of us get our way all the time and to maintain peace all must have some tolerance of an imperfect world.
Recognizing this the seeker will peacefully work for constructive change and refuse methods of force and violence to initiate change.
Seed Thought of the Day:
Look not for Christ to come in the clouds of heaven, but first seek him in your own heart and reveal him through your deeds. Others will then see the Lord of Love coming amidst the clouds and fog of humanity.
Day 268
Second Coming
The Seed Thought:
Look not for Christ to come in the clouds of heaven, but first seek him in your own heart and reveal him through your deeds. Others will then see the Lord of Love coming amidst the clouds and fog of humanity.
Many there are who look for a warrior type of Christ who will appear in the heavens and destroy all but a few righteous who will then live on blissfully with Jesus.
Of course, such people fully expect to be in the saved category and escape destruction to live the heavenly life.
Many people who place a lot of attention on the end of days do so because they have not been able to put their life together in a satisfactory way. Because their lives are full of frustration they look to the coming of Jesus to create a better life, one flowing with milk and honey.
Much more productive than waiting for your neighbor to burn as stubble is to become an instrument in the hands of God and take part in manifesting his basic teachings which are often ignored.
Jesus said he would be with us until the end of the world so perceive him manifesting in your own heart and consciousness and go forth and serve others as you would imagine that Christ would do if he were in your body.
You say you cannot do miracles like Jesus did? You may not have the faith to heal with a touch, but you can touch the spirit of the afflicted with words of comfort and assistance.
You have power to do much more than you realize and when you go forth and serve as if Jesus were in your body you will no longer need to look to the clouds of heaven, but you will find the Lord of Light and Love has already made an appearance in your own heart. That is enough to fill your life with joy and if you should live to embrace the Lord that would only be icing on the cake.
Seed Thought of the Day:
Thought is more powerful than action, for thought precedes action.
Day 270
The Image of God
The Seed Thought:
If we are truly in the image of God then we must seek the answers to suffering from within ourselves.
Just contemplating the one line from scripture can bear much fruit:
"Let us make man in our image, after our likeness…" Gen 1:26
Image comes from the Hebrew TSELEM, which indicates a projected shadow or phantom. In modern language we might translate this as a hologram.
Likeness comes from DĔMUWTH which indicates an exact or close resemblance. The fact that both of these words were used together indicates the writer wanted to put a lot of emphasis on the idea that we are created to manifest all the attributes of God.
It is interesting that the two words were used together in this scripture:
"And Adam lived an hundred and thirty years, and begat a son in his own likeness, after his image; and called his name Seth:" Gen 5:3
This was not said of the bad son, Cain, but of Seth, a son that was like his father in every way. No wonder the idea promoted in early Christianity that we are the children of God was promoted so extensively.
If we are indeed in the image and likeness of God just as was Jesus then why do we not manifest Divine attributes as did Jesus? Perhaps the answer is merely that Jesus realized who he was and we do not.
If we have great but unrealized creative powers within us and nourish them with negative thinking then those powers will create negative situations in our life. Could it be that our suffering that we often blame on an outside God is really created by our own godlike powers that are recklessly used?
If we realize that this is the case then it is indeed our duty to guard our thoughts and intentions carefully and make sure all of our words and actions lead us to a path that ends in positive creation.
"For as he thinketh in his heart, so is he." Proverbs 23:7
Seed Thought of the Day:
He who cannot see shades of gray cannot see the full truth.
Is the truth always black and white or is it often buried under layers of deception?
Day 271
Peeling the Onion
The Seed Thought:
He who cannot see shades of gray cannot see the full truth.
To see shades of gray does not mean that the truth cannot be clear or pinned down to a point of reality as it is. The reason it is important to see shades of gray is that a black and white truth is often obscured by many layers that cover it up and cause distortion. Therefore, if one looks at the distorted truth and interprets in black and white terms he will be mislead and eventually confused.
One must always approach the discovery of truth with the idea that what appears to be true may really represent the truth which is covered by layers as if it were hidden deep within the layers of an onion.
Let us take the laws of Newton, for example. Newton did a great job of observing reality and describing it in such a way that seemed like settled truth. Then along came Einstein, who peeled off a layer of the onion and said, "Hold on, there is more," and showed us with his theories of Relativity that Newtonian laws were not absolute.
The later on, Neils Bohr and others, embarrassed Einstein by peeling off more layers with revolutionary views on quantum mechanics Einstein refused to accept.
If we had stuck with the black and white views of Newtonian Physics and refused to see the layers of truth hidden by shades of gray we would have blocked out the full truth and suffered for it. For instance, by using only Newtonian physics we would not be able to establish accurate communications with satellites making GPS impossible, as well as many features in mobile communications.
Another place where there are many layers of truth is in creation itself. In the old days there were just two camps on this. The first group only believed that what could be seen or felt as being real. The second group with a spiritual inclination believed in invisible worlds as well as the visible.
Now the centuries have passed many layers of the onion has been peeled away so even the hardened scientist believes that a large part of reality consists of what was formally not considered. They now believe in invisible reality beyond the senses such as radio waves, microwaves, ultra violet and infrared light, gamma rays, radioactivity and much more, Many are now supporting theories that there are many dimensions and there is no such thing as empty space. Beyond this many spiritually inclined still believe in realms of the invisible not yet conjured up by science.
We are still far from proving the full truth of reality, but we have moved ahead a few steps by refusing to accept the black and white in front of us and plunging into the shades of gray.
The true seeker will refuse to take the black and white approach and always remain open to the possibility that there is more truth to his favorite subjects than meets the eye.
Seed Thought of the Day:
Any time there are two choices before us one is always better than the other. If we do not make the choice then our lives will be controlled by the choices of others, which is a type of slavery by default.
There is a lot to consider in this thought. Contemplate this and see what comes to mind.
Day 272
Two Choices
The Seed Thought:
Any time there are two choices before us one is always better than the other. If we do not make the choice then our lives will be controlled by the choices of others, which is a type of slavery by default.
How many times have you heard a citizen say something like, "I'm not voting because it doesn't matter who gets in, things will not change."
This attitude not only applies to voting but to many decisions in life. Often we leave decisions to others because we feel that what we think does not count.
Eventually, what happens to a person when he has gone default on numerous decisions is he finds his life is not working. Relationships fall apart, government does not work, his health is collapsing and purpose in life seems to be void. Then he complains to God, or just the "Them" who seems to be controlling the system as if outside forces have complete control of his life and he is the victim.
That said, one must acknowledge that there are some decisions which are fairly inconsequential and make little difference. If your spouse is most comfortable with the thermostat at 73 degrees and you at 72 then letting her have control over the device is neither here nor there. One degree will not make much of a difference.
The problem is that many seekers default on decisions that do make a difference. For instance, in voting, one candidate will always come closer to your belief system than the other and in the end who we wind up with making our laws does create a great effect in our lives.
Would you leave it up to someone else to decide who is going to be your marriage partner? Yet many leave it up to chance as to the people who become involved in their lives and how much influence they have.
Are your beliefs the result of your own decisions or have they been planted by others who have decided for you what you are supposed to think? This is a much bigger problem than is realized by the masses as once an implant is made it feels like the belief is the result of the receiver's own mind.
The seeker must carefully examine all the choices that come his way and be careful about placing any on default. Taking charge of that which we have under our power will lead to more power and fewer limitations.
That is what this earth school is all about.
Seed Thought of the Day:
Some people are like wild animals. You can appreciate them as fellow souls, but need to stay out of their way.
Think of a couple people in your life to which this thought may have been applied.
Day 273
Wild Animals
The Seed Thought:
Some people are like wild animals. You can appreciate them as fellow souls, but need to stay out of their way.
This thought encapsulates The Lion Principle, which I have written about in the past. (LINK) This can basically be defined as follows:
"The lion being a dangerous animal does not mean it does not have a correct place to live out its life or cannot be appreciated. Its nature should signal to us that we need to stay out of its way, or contain it, or we will be in danger of being eaten. Even so, it is with certain people who are destructive. You can still see the spark of God at their core, but at the same time it is best to not place yourself in a vulnerable position to them."
How many times have you heard friends complain about people in their life causing them problems when following the Lion Principle would provide a simple solution?
A common problem is the battered wife who goes back to her abuser when she could have freed herself. Then there are those who move from one abusing person to another. That is like leaving one lion cage and moving on to another. It makes no sense but most make this mistake at one time or another.
The seeker may not have physically dangerous people threatening his life but all of us meet people who are irritating or just waste our time that we are better off just avoiding. Sometimes it is best to not play "Mr. Nice Guy" and just avoid these people.
"But I can't avoid them," says one.
If this is the case then the principle of "energy follows thought" needs to be examined. If you keep drawing the same people or situations this is a sign that your thoughts are sending out synchronistic vibes that draw these things to you. If so, examine your thoughts, desires, habits and intentions and try to pinpoint the patterns that need to be changed.
In the end, if The Lion Principle was universally applied then irritating people would have no other friends besides other irritating people which would force positive change upon them.
Seed Thought of the Day:
All truth is logical once it is understood.
This may seem to be an obvious truth, but is it? Are there many who accept illogical things as being true? Why does this happen?
Day 274
Truth and Logic
The Seed Thought:
All truth is logical once it is understood.
If you were to grab your iPhone and travel back a couple hundred years in the past and showed the people videos and played music to them they would consider you a great magician. What you are showing them is not logical according to their understanding.
Miracles or magic do not transcend truth, but are merely based on truth, which is beyond current understanding. Once the principles behind the construction of the iPhone are understood then it is no longer seen as a magical device, but one that is intelligently constructed through the use of true principles.
Now you and I do not understand all the true details that went into the phone's construction and how it works but what we do know makes sense. And because we know that no real magic is involved we also know that if we were to quiz an Apple engineer on additional details that they would also make sense once we understand them.
"But what about quantum physics?" asks one. That is not logical is it?
Part of what makes truth logical is that it is consistent and the quantum world is no exception, contrary to the thinking of many new age philosophers.
For instance, a photon or electron can be registered as either a particle or a wave. Some in metaphysics think this is because the particle just whimsically decides what it wants to be, but this is not the case. Instead, it is 100% consistent in that when measured it behaves like a particle but otherwise it is a wave. 100% of the time it has potential characteristics of either a particle or a wave.
Another mysterious happening is "quantum entanglement" where two paired particles have complimentary opposite spins no matter how far the distance of their separation. But once again the circumstances that make this happen are always the same. All these things follow consistent law which is one of the aspects of truth. There are a number of things we do not understand in the quantum world but that doesn't mean truth there is not logical any more than the truth was not understood in our iPhone example.
Truth is consistent and operates in harmony with law even when it is not understood, but once understood then all the details are reasonable and logical.
We do not yet understand what creates gravity, but we do know it exists and conforms to law. All we know about is conforms to logic and all future discoveries will also make sense when understood.
Now when we apply this principle to everyday life and people we see many examples in thinking that do not make sense. If a friend tells you something that he thinks is true, but makes no sense to you then one of two things is true. (1) He is correct but you do not understand him or (2) He is incorrect and he doesn't know what he is talking about.
Many people included noted teachers and gurus tell us things that are not true. The seeker must always apply this rule and be skeptical until a teaching makes sense. Here are words to the wise:
If you follow a belief system that requires you to accept that which is not logical or reasonable – that is not faith but gullibility.
Seed Thought of the Day:
There is no such thing as hard work for one who works at what he loves.
Day 275
First Love
The Seed Thought:
There is no such thing as hard work for one who works at what he loves.
The seeker of truth is more particular as to how he uses his time than is the average person. It is more likely than average that friends will hear him complain about his day job – that it is not what he wants to do. He wishes that he could be free to read, study, teach, meditate and basically work on the spiritual path rather than working for money to survive in this world.
Seekers in this situation make three common mistakes.
(1) They feel resentful that they have to work at a job they do not like. This causes them to have a negative implant that clouds their vision so positive paths cannot be seen.
(2) Some will prematurely quit their job so they can do what they really like and end up in a poverty conscious state that limits them even more than before.
(3) Everyone has some free time, but a wrongly focused seeker will often not make good use of it. Here is a seed thought to steer the seeker in a positive direction.
"If you feel forced to labor for that which you do not love then devote your free time in excelling at that which you do love. In time the beloved skills will dominate."
When you find someone who is working at what he loves you will generally find in his history that he first worked at a number of undesirable jobs.
For instance, we have all heard famous actors, who work at what they love, tell stories of being waiters, busboys, carpenters, factory workers, limo drivers etc. They did what they had to do to survive while making best use of their spare time.
Seekers who are waiting for their big break before they do the desirable work will generally die waiting. No matter how busy there is always some free time that can be accessed.
I started the main trust of my writing in 1997 when I was working 80 hours a week just to pay the bills. The only free time I could find was after 2 AM, so I wrote daily between 2 AM to 5 AM and tried to catch catnaps during the day.
In the vast majority of cases you'll find that those who are working at what they love first paid their dues and did what was necessary to arrive at that plateau.
From that point on there will be no such thing as hard work.
Seed Thought of the Day:
It takes as much intelligence to come up with the right questions as it does to recognize the right answers.
Why are good questions more rare than purported answers?
Day 276
Asking Questions
The Seed Thought:
It takes as much intelligence to come up with the right questions as it does to recognize the right answers.
Many seekers do not realize how rare it is to find people who come up with original questions, or questions that are not forced upon them. This really dawned upon me when I was a young guy, a lifetime ago, teaching Sunday School. In a class of about 40 people I asked this question:
"Let us suppose that Jesus were to show up here in this room at this moment and tell us that he is willing to answer any question that you want to ask. What would you ask him?"
I then waited for hands to go up. I was expecting at least a half dozen; after all, I knew that I personally would have many questions and would have considered such an occasion an opportunity not to be missed.
I waited and not one hand was raised. I then prodded the group saying, "Surely someone here would have a question for Jesus."
Still no hand went up.
I then called upon a lady that I considered to be the most enlightened one in attendance and put her on the spot, "Surely you would have some question for your Lord."
She stumbled a moment and then mumbled something about asking how to be a better church member.
I was disappointed to say the least and this was a moment of awakening for me. I was previously in the illusion that most church members were full of questions and wanting to know the mysteries. Instead, I found at this moment that this was a wrong assumption. As time marched on I found that the desire to know was even less than I had imagined.
Those with a burning desire to know, and especially those willing to look outside the box of their belief system, are few and far between.
If you are a seeker, really desiring more knowledge, and you find another like yourself, then make him or her a friend for life.
Yes, you can enjoy a picnic, ballgame, or reunion with non seekers, but for the real fun of sharing higher knowledge you have to find fellow seekers who are full of questions like yourself.
As the seeker examines the difference in the quality and scope of questions between the orthodox and the seekers he will find that the questions from the masses will only be on some subtle approved list dictated by the belief system in which he finds himself. The true seeker will stretch his mind outside of the box and seek to know the truth no matter where it leads or who approves of the answers.
Seed Thought of the Day:
When negative emotions are dissipated our physical vehicles will vibrate in much greater harmony with nature and resulting disease will no longer consume us.
Why is this true?
Copyright by J J Dewey
For the next in this series  (Part 22) go HERE
Links for the first 20 sections of this series.
Part 1,  Part 2,  Part 3,  Part 4,  Part 5,  Part 6, Part 7, Part 8, Part 9, Part 10, Part 11, Part 12, Part 13, Part 14, Part 15, Part 16, Part 17, Part 18, Part 19, Part 20
Index for Older Archives in the Process of Updating
Easy Access to All the Writings
For Free Book go HERE and other books HERE
JJ's Amazon page HERE
Gather with JJ on Facebook HERE