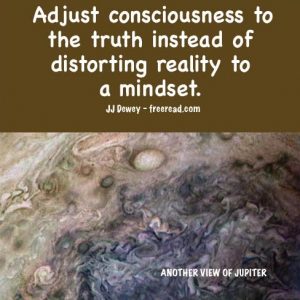 Group Synthesis, Part 11
The Ideal Spiritual Group
There are, as we know, many spiritual groups out there with widely different goals and of various different qualities. We come to an important question?
What are the ideal qualities that would be most conducive in aiding seekers of light and truth?
(1) The first, and what we may call the foundation ingredient, would be a purpose, most preferably a positive or benevolent one.
Without a specific purpose the group will drift and eventually disintegrate.
Groups with a purpose may be divided into a number of categories.
(A) A group dedicated to studying a specific set of teachings.
There are many groups like this on the internet and some meeting physically. They do not demand anything out of the ordinary from members but meet to encourage study and the sharing of information.
These can be useful for the seeker merely wanting to expand his knowledge in certain areas.
(B) In addition to educating members some add social interaction, gatherings, seminars etc.
Making friends and interacting with like-minded souls is a big draw for many.
(C) Groups having a purpose to create change in the world around us.
(D) Groups with a goal to convert others to their belief system. This includes many churches as well as some alternative spiritual groups. Most people do not mind a gentle take-it-or-leave-it presentation of various groups, but many are turned off by heavy handed proselytizing and the our-way-or-the -highway approach.
(E) Groups with a goal to elevate the consciousness or spiritual quality of its members. These groups will present various goals of possible enlightenment for its members.
A longer list could be stated but overall successful groups will have several such ingredients as part of its purpose. For the wise seeker a most important ingredient is one that stimulates or aids the him or her forward on the path to greater light, truth, and liberation.
Once the seeker finds a group with a purpose in harmony with his ideal what should be the next important quality? High on the list should be:
(2) Freedom of Thought.
The wise spiritual seeker will avoid groups that seek to control its members and insist on rigid conformity or be ostracized.
A good test is for the seeker to participate in discussions and ask several questions that may challenge the perfection of the leader or group teachings.
When this happens, the response in many groups is this: The leaders as well as many members will frown on such a character and immediately start to squeeze him out of the group unless he conforms and quits asking difficult questions.
The ideal group will welcome challenging questions and seek to answer them. It is indeed a good sign when the seeker finds such an atmosphere as it indicates that there is no hidden agenda. There is nothing more stifling to true learning than to be restricted to conformist and limited doctrine.
Keep in mind that we are not encouraging a student to become a distraction and become a contrarian. A student who takes the class off topic or asks all kinds of nit picking questions is another matter. Extremes always create problems.
(3) Putting the Spiritual above the Material
The vast majority of spiritually related groups claim with their words to emphasize the spiritual, but many with their deeds say otherwise. Larger groups may reveal their deviation from the ideal by merely showing us where the money goes. Some leaders have a lavish lifestyle and the group may spend the money on elaborate structures rather than on the people or the spiritual work.
The Oregon cult of Bhagwan Rajneesh was a prime example of what not to do. He had 93 Rolls Royce automobiles and drove around in a different one every week. Not only was his focus strongly on money but also free sex.
It is also obvious to seekers that many of the churches are far too materialistic with some leaders also living lavish lifestyles and focusing on the carnal rather than the spiritual side of life.
Then you have many small alternative spiritual groups. Some are led by true servants who sacrifice materially to assist members; whereas, others are led by a guru trying to get rich as well as have lots of sex partners on the way – not to speak of feeding a big ego.
The ideal here, of course, is for the group and its leadership to be dedicated to spiritual above the material.
(4) The group should offer something of value to the individual, the group, the world, or all three.
The beginning seeker will seek self improvement. The more advanced will seek for the group good, union and interplay. As the pilgrim moves forward he or she will become more far-reaching in vision and seek the greatest good for the greatest number until a benefit for the whole world is embraced.
The individual must assess the level his learning and service is to embrace and find a group which will meet the need.
(5) The group's teachings and goals must register as positive with the soul of the student.
None of us want to get caught up in teachings that will take us further into illusion. Each student therefore has a personal responsibility to check with his own soul and see how the group and its leaders register. The group will probably not be perfect, but it may be positive enough to take the student on his next step of the journey.
Here is a pertinent quote from DK:
"People may evince real desire to participate in the group life and to form part of the group activity, but their real difficulty will consist in bringing their personal life and vibration into conformity with the group life and rhythm. The narrow path which all disciples have to tread (and in the early stages these groups will consist primarily of those on the Probationary Path or the Path of Discipleship) requires obedience to certain instructions which have been handed down to us from the ancient past. These are followed willingly and with the eyes open, but no rigid adherence to the letter of the law is ever asked or expected. Flexibility within certain self-imposed limits is always needed, yet that flexibility must not be set in motion by any personality inertia or mental questioning." Esoteric Psychology, Vol 2, Page 187
Dec 19, 2020
To read Part 1 go HERE , Part 2, HERE , Part 3 HERE, Part 4 HERE, Part 5 HERE, Part 6 HERE, Part 7 HERE, Part 8 HERE, Part 9 HERE, Part 10 HERE, Part 12 HERE, Part 13 HERE
Copyright By J J Dewey
Easy Access to All the Writings
For Free Book go HERE and other books HERE
JJ's Amazon page HERE
Gather with JJ on Facebook HERE