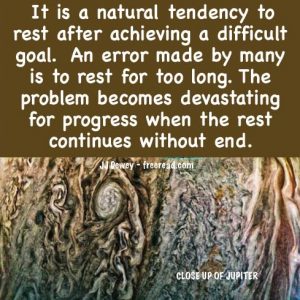 Riding With God
After reading a discussion on the Molecular Relationship a reader asks: "Did I miss something? Is the group issuing stock or are we starting a church?"
JJ: We have enough churches to go around. If members want to attend a church there are plenty of them available, but we are not starting one.
There are three applications of the Molecular Relationship in the archives and to get a full idea it would be best to read that material which is composed of an entire book.
Three different organizations are presented as possibilities for the world.
The first is a spiritual organization that will link humanity with the Christ and his Hierarchy of Masters who is in turn linked with Shamballa who is in turn linked with the Solar Logos and on up from there.
Now aside from the purely spiritual aspects of this relationship, the manner of the organization is very practical and has applications that can help humanity in areas not generally considered spiritual. Two of these areas are business and politics. Actually from a higher point of view all areas of human living can be seen as spiritual, but that is another topic.
So the two possible extensions of the harmony of the order can have tremendous application in business and politics and thus a practical application of molecular principles is introduced in the chapters on the Molecular Business and Molecular Politics.
The Twelve Principles of Synthesis are not written as any foundation principles for our particular group, but are presented as a synthesis or the best common beliefs of metaphysical and New Age people. The trouble with these various groups is that they have no common bond or banner under which they can unite for any purpose. The Twelve Principles of Synthesis is unique in that it states twelve principles that almost all seekers accept and are capable of endorsing. These principles do not belong to us or any group but it is hoped that they will be picked up by many New Age, metaphysical as well as churches as a standard that can unite people of goodwill throughout the planet.
This of course will not happen overnight, but it is something that can materialize and eventually produce much good in the world.
One thing that all seekers must learn as we move on into the new age is that there are many transformations that will take some time. A mistake that many make is to fall for predictions of great change in a short period of time and this rarely happens. Instead we must look forward to the future even beyond our own lifetimes to hundreds of years ahead and more. Only by making long range planning can we lay a sure foundation for lasting peace on earth goodwill to humankind.
A reader brings up a point that needs addressed.
"This sentence really caught my attention: 'An extremely high degree of perfection has to be reached to remain in an unchangeable state for that period of time.' That seems like a boring, stagnant or static state of being.. that has so often been discussed, and lasts for billions of years… and is because of the high state of perfection… like my thought of God… that is unchanging because of the high degree of perfection… JJ Would you call this then a 'state of being' as opposed to a state of becoming due to its level of perfection, and is the consciousness then bored in that state for so long???"
JJ: There is a principle here that I have hinted at in the past but probably should have more elaboration and that is this. Everything in the universe that is in a state of progression or Becoming will eventually reach a state of relative perfection where additional progression become virtually impossible. When this point is reached any further progress can only be obtained through the Molecular Relationship which takes the lower consciousness to a higher level where there awaits new challenges.
Let us take the windows operating system for example. As I understand it (being a Mac man myself) it is built upon the foundation of DOS and has advanced from Windows 3 to 95 to 98 and then to 2000. How many more improvements can Bill Gates make on the current foundation before he reaches a point where improvements become almost impossible? Mark my words, the day will come when Gates must move to some new foundation structure or die with Windows 2050 or some such number.
Our better bicycles, for instance, are made about as close to maximum efficiency as possible. As manufacturers approach relative perfection others follow. We will never create the perfect bicycle, but we will eventually get so close to perfection that it would be a waste of time to attempt any more improvement.
An eternity ago the attention of God was in what we now call the subatomic universe and there the proton and other particles were perfected. This happened in an instant by our measure of time but by the measure that was used then the process took billions of years. The proton was thus fine tuned again and again until further perfection became impossible so God multiplied them to an unlimited number and their course was put on automatic pilot.
Now would the life of God that is reflected in the proton be bored to death if it just remained in this relative perfection for trillions of years with only infinitesimal change? Yes, it certainly would and that is where the Molecular Relationship comes in. Protons and other subatomic particles united to form something greater than themselves – called atoms. The sub atomic lives thus transferred their consciousness and awareness of time to a higher level and continued their progression through the atomic world. When the atomic life then reached a degree of perfection these units in turn joined and created molecules and thus a higher order was made available for further progression. The attention of God then moved from the lower to the higher until it has now settled upon the human kingdoms in all the worlds within this universe. The mind of God is thus now in the process of entertaining Itself through us, so the better show we put on for God the richer will be the experience of the whole.
All the kingdoms above human such as solar systems, galaxies and groups of galaxies owe their existence to the interplay of energies that manifest in the human kingdoms and below.
Now when I mention the human kingdom I also include the Masters and higher lives who have passed through humanity at one time or another as well as lower lives approaching human. And I am speaking of this physical universe. When we go higher than physical the prime attention of God may be on a higher kingdom that will manifest in the future in this physical reality.
Thus in answer to the comment the proton itself will not change and become something other than a proton in this eternity, but it will continue to "Become" through the "Principle of Identification" with higher lives.
The goal of the atoms and cells of your body are to link with your consciousness to the extent that they become one with you or become you. Then as you Become they also Become in ways never dreamed of before by these little lives.
Humanity will do the same thing. When we reach a relative perfection there will come a time that it will seem as if there are no new worlds to conquer because we have done it all and conquered all. We will not cease to Become, however because at that point we will be molecular and identify with lives greater than ourselves and these higher lives will take us on a thrill ride that we cannot imagine in our present state.
March 1, 2000
Copyright by J J Dewey
Index for Older Archives in the Process of Updating
Easy Access to All the Writings
For Free Book go HERE and other books HERE
JJ's Amazon page HERE
Gather with JJ on Facebook HERE