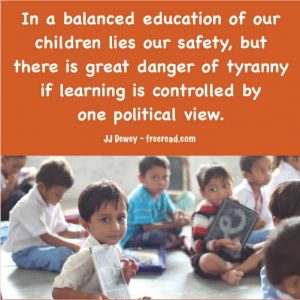 Socrates and Tyranny
This statement from my book, "The Lost Key of the Buddha," caused quite a bit of feedback from the group:
"Tyranny by the majority is almost non existent," he said. "In almost every example you can give me of tyranny there is a very small group involved who is causing it, not the majority. In the rule of the majority lies the path of safety."
Some seemed to feel that a tyranny by the majority is a common thing whereas I maintain that it is rare. Instead there is generally a small minority seeking power for themselves who are at the helm. I challenged he group to give me an example of a tyranny by the majority and one put forth was the execution of Socrates in Democratic Athens.
First we must note that there has never been a true democracy in recorded history. Athens was perhaps the closest to a real democracy in ancient times but consider this.
Greater Athens had about 250,000-300,000 people. Only a male head of a citizen family could vote. Citizen families may have amounted to 100,000 people and out of these some 30,000 were the adult male citizens entitled to vote in the assembly. In addition to this those qualified to vote were required to vote.
Most people of today would not view a government where only about 10% of its residents having the power to vote as much of a democracy.
Even with its flaws, however, Athens grew to be the most prosperous and free society in the ancient world. After the government was destroyed by Sparta, the principle of democracy lived on and provided much inspiration for the Founding Fathers of the United States.
Overall, Athens was probably the least tyrannical of states in ancient history. Because of their lack of tyranny creativity flourished and this was one of the few times in ancient history that writers, actors and philosophers such as Socrates were allowed to teach controversial philosophies without restriction from the state. There was some intolerance as there always is in any state, but overall the freedom was an anomaly for that age. On the other hand, the neighboring city state of Sparta was ruled tyrannically with an iron hand, similar to a Nazi type of government. For instance, young male children were taken away from parents and raised by the state, indoctrinated to be warriors.
As intelligent as Socrates was it is amazing that he erred so greatly on some of his views on authority. For instance, he taught the superiority of the Spartan government ruled by strong tyrannical authority and the weakness of the government of Athens by weak authority. He felt the people were too stupid to govern themselves and states should be run by kings and dictators, "those who know how to rule," as he expressed it. Now he felt these kings and dictators should be the wise and intelligent, but failed to present a plan that would insure that a Hitler or Stalin would not slip in now and then.
Now here is the interesting point. Where did Socrates choose to live – Athens or Sparta?
He chose citizenship in Athens because the democracy for which he had contempt allowed him to teach, move and live how he pleased. He avoided Sparta like the plague even though he taught that Athens needed to be like them. Doesn't this remind you of some of the intellectuals in this age? Many college professors in America teach that we need to be more like many of the tyrannies existing in the world, but do they move there? Of course not.
Socrates' basic premise of government, according to Xenophon's "Memorabilia," was "that it is the business of the ruler to give orders and of the ruled to obey."
Athens tolerated Socrates undermining the government until he became a threat to the overthrow of the democracy. He gathered young people of aristocratic birth around him and several of them betrayed Athens to its enemy state of Sparta causing Athens to lose its democracy for a time and suffer tyranny. Athens began to look upon Socrates as treasonous toward democracy, as one actively teaching principles that could violently overthrow their government for good. They encouraged him to leave the area and go to Sparta or some other state, since he was so critical of Athens, yet he refused and insisted on staying and teaching the sons of the governors the superiority of dictator kings over democracy. Finally Athens arrested him and charged him with treason wording the charge as "corrupting the youth."
Even after he was arrested it was made known unto him that he would be allowed to escape if he would just leave, but he refused. The democratic council reluctantly tried him and found him guilty by a slim majority of 281 guilty and 220 not guilty. Even after the trial it was made known to him that he would be allowed to escape if he would just go, but he refused. He wound up executing himself by drinking poison. Why did he do this? It is quite possible that he was determined to be a martyr and thought that the Athenians would wimp out and refuse to do it themselves. Perhaps he thought he would be expelled from Athens and actually have to live in a neighboring state that he taught as being better than democracy. Perhaps he finally realized that death was better than living in Sparta.
Overall, it cannot be said that the democracy in Athens represented any kind of tyranny by the standards of that age. If Socrates had lived in neighboring Sparta or most any other state of that age and was seen as posing a threat to the government he would have been immediately executed without a trial. As it was, he lived and taught controversial teachings in Athens to the ripe old age of 70 until he was slain by his own hand. This gave him great status as a martyr, but also gave power to his teaching of authoritarian rule that helped lead to the extinction of the freest most noble society of ancient times.
Today many label governing policies by the opposition party as tyranny, but such are generally more inconveniences than related to the real tyrannies of the past.
King George, Hitler and Stalin, for instance, are commonly called tyrants because they exercised absolute and unjust power over their subjects. If the subjects defied them they were tortured, jailed or put to death. Cruel and unusual punishments were the rule of the day.
The statement "Tyranny by the majority is almost non existent," means that in this present time in the free world the majority do not accept absolute and cruel authority that suffocates the free will of humankind. An individual can often be corrupted with power and turn into a cruel tyrant, but it is rare indeed for over 50% of the population to desire such a thing, even if we go back in history searching for examples.
A reader mentioned past injustices such as: "censorship of talk in regards to things like sexual mores, or even scientific theories like evolution."
Censorship of sexual mores is certainly not a current problem nor has it been a tyranny in recent times and I would even doubt that it was supported by the majority at any time in my lifetime. I know when I was young all but the most religious desired less censorship.
Censorship of scientific theories in this century would not qualify as tyranny in my book, but there was some unjust use of authority. I would also doubt that a majority supported such censorship. They certainly do not today and the present time was the issue under discussion in the chapter. The only time the majority go along with something unjust is when they have been fed with censored information.
Comment: "Not too many years ago, in fact in living memory of many on this list, a majority of Americans appear to have favored various forms of persecution and discrimination against homosexuals."
I would seriously doubt that in our lifetime that the majority actually supported persecution of gays, some discrimination, perhaps, but discrimination is far from tyranny. I have been discriminated against many times in my life, but this falls far short of an experience with real tyranny.
Again, if we move to present time I think most would admit that the majority are against discrimination or especially persecution of gays or any other minority.
I believe that the civil disobedience became effective right about the time that the majority opinion favored justice for the minorities and without this majority support the revolution of the sixties could not have taken place.
Now let us go back to the statement causing the problem: "Tyranny by the majority IS almost non existent."
It seems to me that the disagreement with this is based on either a miscommunication on my part or a misunderstanding on the part of readers, but I can find no example that contradicts it.
The point to keep in mind is no claim is made that the majority is perfect, just as no human or group of humans is perfect, but imperfect actions or beliefs of the majority in this present time are a far cry from tyrannical dictators past and present. Perhaps one should ask this question. Would you rather cast your fate to the whims of a dictator such as Hitler, Stalin or Castro or to the graces of the common people making up the majority? Abraham Lincoln indeed showed much trust toward the majority when he said "God must have loved the common people, for he made so many of them." There are a lot of them and this great majority, though imperfect, seeks to do what is right and does not desire tyranny.
Comment: We read stories of law enforcement and various authorities overstepping their bounds. Would that be tyrannical?
The fact that abuses occur, of which the majority is unaware, does not mean that the majority supports them. In order for the majority to support any form of abuse it first has to know what the abuse is.
On the other hand, if the majority is deceived then the true will of the majority is not expressed. For instance, if a jury is convinced an innocent man committed a crime and they convict him – this does not mean that the jury "wills" that innocent people go to prison. The point made in the book is that the majority generally will desire that which is right and not knowingly support terror or abuse of others – but a power crazed dictator and his inner circle will not care about the suffering of people.
If a person is lobbied or pressured a certain direction he is still responsible for the direction he takes. If he is deceived through misinformation then his good will may be misdirected and the deception can prevent the true will of the majority from being expressed.
An important point to consider is that there are laws in existence that almost everyone as an individual will have a gripe against. I really do not like some of the speed limits out there. On my way to the office there is a long stretch where the speed limit is 20 MPH where it could be 40MPH and I have received several tickets traveling it. Now let us suppose I was not careful and received so many tickets they took my driver's license away. Many people in this situation would cry "tyranny" because of the inconvenience.
The fact is that if we water down the definition of tyranny to abuses of police in enforcing the law then there is tyranny everywhere in every country. Many burglars and bank robbers think their treatment is tyrannical after they are justly arrested.
Perhaps we can put things in perspective by applying tyranny to a marriage. In marriage A, the couple has a good relationship with few complaints. The only problem is that the female smokes and the male is demanding that she not smoke. Finally he gets so upset that he starts stealing her cigarettes and throwing them away. She is upset and cries tyrant.
In marriage B the male seeks to control all aspects of his spouses life. He controls her money supply, where she can go, the friends she can have and how much she can see them. He controls the indoctrination of the children and forbids her to see her mother. She has to ask permission for the simplest of things.
In marriage A you have an imperfect marriage situation, but not a tyrannical one even though the wife may attempt to make a case for it. But in marriage B you have a true tyranny and the wife is just in rebelling and dissolving the marriage over the situation.
The free (relatively speaking) countries of the world are like Marriage A in relation to the true tyrannies past and present. Some of their citizens cry tyranny, but overall there is not enough abuse to label it so.
Marriage B is like the Old Soviet Union, Cuba, North Korea, Iraq, Nazi Germany etc. These are true tyrannies and the majority of the civilized world today are indeed against such a suffocation of freedom.
The reason the wording IS was used in the quote is that if we used past standards and primitive cultures in examining this principle it would seem to be incorrect. This is why the discussion went into the issue of slavery in ancient times and shows how it generally wasn't considered tyranny back then and Jesus did not even speak out against it, but used the example of "good and faithful slaves" in many of his teachings.
On the other hand, in a future time many of the things we think to be acceptable today may seem to be a tyranny to the people of the future and the majority of these people of the future will be against tyranny, however it was defined.
Actually, the principle is elaborated quite clearly in the book of Mormon ass follows:
"Therefore, choose you by the voice of this people, judges, that ye may be judged according to the laws which have been given you by our fathers, which are correct, and which were given them by the hand of the Lord.
"Now it is not common that the voice of the people desireth anything contrary to that which is right; but it is common for the lesser part of the people to desire that which is not right; therefore this shall ye observe and make it your law–to do your business by the voice of the people.
"And if the time comes that the voice of the people doth choose iniquity, then is the time that the judgments of God will come upon you; yea, then is the time he will visit you with great destruction even as he has hitherto visited this land." Mosiah 29:25-27
There are abuses of freedom in all countries and even in this country clear from its beginnings there have been problems. Are we to say that we have lived in a tyrannical country since its beginning? If the United States is a tyranny then why would only a very few call it so?
The vast majority would not call the United States, Canada, France England or many other nations tyrannies for this reason. When we think tyranny, as most people understand it, we think of a society where the oppression is great enough to touch every person who lives there and cause him to live in fear of unjust authority to some extent.
Take me and my wife, for example. Not once have either one of us in all these decades had even one experience with tyranny of the state. I've never worried about authorities unjustly seizing my cash, banging on my door because of my strange beliefs… I have never had to concern myself with the restriction of speech because of the state. I had a problem with the church in this, but not the state. Basically, we like most of the people we know, live our life without fear of these things while being vigilant to do our part to see that these freedoms remain.
Believe me, if I were to live in a tyrannical regime, a controversial person like me would have to go underground and perhaps live in hiding. That is not to say that tyranny cannot happen here, for we must ever be eternally vigilant.
A tyrannical country would have to have a degree of oppression that would make the majority live in fear of the state and that is not the case here. Some live in fear, but the majority do not live in any degree of fear as is the case of a true tyranny.
Overall tyranny is a matter of degree. The best of the nations have their imperfections and all have individuals and groups with tyrannical minds, but overall these more civilized nations cold be called flawed nations seeking to find their soul.
Oct 2, 2002
Copyright By J J Dewey
Easy Access to All the Writings
For Free Book go HERE and other books HERE
JJ's Amazon page HERE
Gather with JJ on Facebook HERE