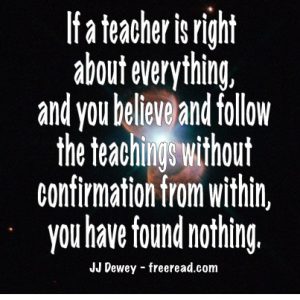 Annalee Skarin
I was asked about about Annalee Skarin, a famous LDS author who promoted new age teachings. I think she was on the right track in a lot of her teachings, but she was not a Master and did succumb to the art of deception. Deceptiveness has been the downfall to many teachers and in the end winds up throwing a suspicion over the things they write which are true.
This is why it is so important to run all things by your soul.
Perhaps the most important ingredient to achieving any true translation or the overcoming of death is complete honesty in all that is taught. Withholding information is often done by the Masters, but any intentional dishonesty puts a veil between the seeker and the soul.
I have also heard that Baird T. Spalding who wrote the Teachings of the Masters of The Far East never even visited the places described in his books and thus the story part of the account was fictionalized even though it is presented as true. If this is true it means the teachings also came from his mind and not the Masters. This does not discount the fact that the books contain many good teachings that will resonate with the soul.
I have no concrete proof of his fictionalization, but even if it is, obviously Baird did a lot of studying of true materials and presented many truths therein. The trouble is that there are also many things that are not true and again the need for the importance of checking with the inner light.
If anyone has additional proof one way or another about Spalding I'm sure the group would be interested.
It is interesting that many "inspired" books and teachings that are based on fiction are presented as true, yet my story (the Immortal Series) is presented as a mixture of fiction and truth, and I'm sure contains more true teachings than most.
Here is some interesting information on Annalee. She is not alone in claiming to be translated yet dying a natural death. Ekankar claims Paul Twitchel ascended even though he is dead and buried, as well as Mark Prophet who founded the church Universal and Triumphant – later headed by Elizabeth Prophet.
The Death of Annalee Skarin
In October, 1994, Annalee Skarin "was found in the one place she told thousands she would never go…" Annalee Skarin, aka Nan Mathews, died on Sunday 17 January 1988 at 9:50am, at the Cedars Convalescent Hospital, Red Bluff, California, where she had spent the last two years of her life. She was 88 years old. Annalee's husband, Reason Skarin, died in 1982. Her gravestone at the Sunset Hill Cemetery, Corning, California, reads: "Nan Mathews also known as Analee Skarin who visited on earth from 1899 to 1988 Gone to skip rope with a rainbow along the Milky Way." Her funeral, held on 20 January, was attended by six people. Paid for by her landlady – Annalee had told her that she had no family. Annalee was re-baptised into the LDS Church on June 15, 1995. Her temple blessings were restored on June 20, 1995.
Annalee was born at American Falls, Idaho, on 7 July, 1899, the ninth child of Frederick John Kohlhepp and Mary Ella Hickman. Her father, a Jewish convert to mormonism, died when Annalee was nineteen. She was the grand-daughter of William Adams Hickman. Her first marriage to _____ Gorman ended in annulment. She had a male child who died at nine months. After the marriage ended she served a mission in California where she met Reason Skarin – her true love. However, they were not to marry for another twenty-one years. Annalee was to express that it was the forces of darkness that had kept them apart. She lived with him in her heart, and he, with a tiny photo of her on his mantelpiece. After her mission she wed Hugo Avarell in 1922 and had another son, who died at birth, and two daughters – Linda Moat and Hope A. Hilton. It was an unhappy marriage that lasted until 1943. When her daughters were teenagers Annalee left for Buffalo, New York, and married the real love of her life. Reason Skarin was a convert from her California mission.
It appears that Annalee Skarin went to great lengths to keep her whereabouts hidden, both in life and death, or so her eldest daughter Hope Hilton believes. Hope and her husband searched diligently for more than thirty years to find her mother – the last time Hope saw Annalee was in May 1952 in Chicago. At that time Annalee was on her way to Salt Lake City. In June she would be excommunicated from the LDS Church – two weeks later she would claim to have "translated". It should be noted that Hope, herself, played a part in Annalee's excommunication. Her husband submitted a study he made of Annalee's books to a church elder, Mark E. Petersen, outlining disagreeable elements in her work. Hope fully supported her husband's actions.
In an article in Sunstone April, 1991, Hope wrote that her mother "was a paranoid schizophrenic who groupened to an inner voice whose tapes were often garbled. She was a dramatic actress who sought center stage and applause while proclaiming humility. She was a master of cover-up which only those on the inside could see." She believes that Annalee's "translation" was a means of escape after her excommunication. "She chose this route and, once chosen, it could not be reversed. If her earthly body was found subject to mortality her claim would be exposed to the world as a lie."
Whenever Hope would visit her younger sister, Linda, they would argue about their mother's sanity. Both have groups of more than twenty different addresses where Annalee and Reason Skarin lived since 1952, as well as numerous aliases they both used, to keep their identities veiled. Reason quit his job as a police officer a year before he was due to receive a pension. The latter years of both their lives are reported to have been spent in poverty. In the last years of Annalee's life the State of California was paying for all of her needs. When Annalee died she left a $1400 debt owed to the State that was paid by her landlady.
How did Hope find her mother after all those years? She sent $5 to Mr Charles H. Crookston in San Francisco to locate her mother's death certificate. The only information Hope could supply was her mother's name and birthdate and the name of her last husband. Mr Crookston initially did a search for the death certificate of Reason Skarin due to his unusual name. This proved easy to find. As Reason needed a free burial place in the service section of the cemetery, documents disclosing his identity were necessary. The discovery of Reason Skarin's death certificate lead to the death certificate of Nansela Mathews, aka Annalee Skarin. Her death certificate number: 3-88-52-000029
Did Annalee Skarin shroud herself in mystery to keep the focus away from her personality, or did she purposely create an alluring veil of intrigue with the intention of gathering a dedicated audience? If the focus was not to be on herself why did she write the The Sons of God under the pen name of Christine Mercie…
Those interested in further details should read: "The Puzzle of Annalee Skarin: Was She Translated Correctly?", by Samuel W. Taylor "A Daughter's Response or The Inside View", by Hope A. Hilton Both articles in "Sunstone", Volume 15:1, April, 1991. "Solving the Mystery of Annalee Skarin the Disappearing Mystic", by Carolyn Campbell – Hope Hilton, respondent Audio tape #224 All of the above are available from Sunstone Foundation, 343 North 300 West, Salt Lake City, UT 84103-1215 Also, The Marriott Library in Salt Lake City holds the Hope Hilton collection with extensive material and documents covering the life of Annalee Skarin, including her last unpublished manuscript. Annalee Skarin's Letters
(Information compiled from several discussion groups)
Yes, she was very human, and like many humans she is now very dead. Whatever she wrote about in her books, whatever beautiful thoughts she had about radiating joy, love and gratitude, it was not enough to guarantee her own bodily immortality. Incidents of her teleporting are at best anecdotal. Her death is a fact.
Annalee has been dead for over ten years now (as of Jan 2000). She suffered from arteriosclerotic heart disease for three years ( a common complaint of old age), and spent two years of her life in a wheel-chair, before dying in a Californian hospital from pulmonary oedema and respiratory failure in 1988. She was eighty-eight years old. Her third husband, Reason Skarin, died six years before her of a similar ailment.
Anyone can visit her grave at Sunset Hill Cemetery in Corning, California. A rainbow and stars are carved features on her tombstone.
Far from teleporting, Annalee and Reason Skarin lived at more than 25 earthly addresses, went by numerous aliases (Annalee is buried under one of those aliases, Nan Mathews, a fact her daughter says proves Annalee did not want anyone to know of her death), and lived in poverty. Her last residence was 70 Gilmore Road, Red Bluff, Tehama County, California. Her husband worked several jobs here and there to pay the rent while Annalee typed.
Her last manuscript "Pathway to the Gods" was never published because her lawyer, who handled all her work, thought she'd become senile, and the book a ridiculous fantasy.
Her publishers will verify that she was also the author of "Sons of God", using the pseudonym Christine Mercie. This point is worth noting because she professed to shun any interest in her personal life and this book gives the reader a small but rare insight into the personal life of both her and her husband.
Anyone claiming to have met the Skarins in the last fifteen years is either hallucinating or making up tall tales to impress everyone.
Many Immortalists like her have died, and if seekers do not want to get caught up in romantic fantasies and are really interested in physical immortality, they should search out the true facts and not be disheartened by them.
1/16/2000
Copyright by J J Dewey
Index for Older Archives in the Process of Updating
Easy Access to All the Writings
For Free Book go HERE and other books HERE
JJ's Amazon page HERE
Gather with JJ on Facebook HERE