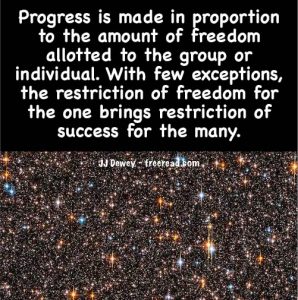 Feb 7, 2019
Universal Healthcare Lost
Would you say that we have universal healthcare if we had a system that all could afford, even if one worked for minimum wage or was a fruit picker working for piece work with imported Hispanics?
Let us say that a fruit picker had an accident where he wound up spending three months in the hospital involving six operations, yet had no problem paying for the whole thing. Does that sound like the best system ever?
Yes, it does. This was what we once had and we let this utopia slip from our fingers for a bowl of porridge offered to us by Big Brother.
We had such a wonderful system back in 1958 when I had an accident with a homemade rocket exploding that indeed put me in the situation just described.
This happened at the worst possible time. My parents had just divorced and my Dad took off to central America, not to be heard from for years and giving us no support. We had no food stamps no welfare, no child support, no medical insurance and no skills in making money. To make money, my mother, younger sister and I picked fruit in the summer and my mother worked for minimum wage in a potato plant during the rest of the year.
After the explosion I spent eight hours in surgery and a month in the hospital. Then a short time later I had a second surgery requiring a few extra hospital days.
I was quite concerned about the cost to my mother for something that was my fault and discovered that my cost there was $8 a day. There were other rooms that cost $12 and $14 a day, but I had a cheaper one because it was a ward shared with others.
Even so, eight dollars a day in 1958 seemed like a lot for someone in our situation. That's about $70 in 2019 dollars. On top of this we had the surgery costs and office visits.
We, of course, could not pay it off all at once, but over time we paid the whole thing by picking fruit, working near minimum wage and me mowing laws on the side.
Then, later I had four corrective surgeries by a specialist that required an additional two months in the hospital. To cover the costs my savvy mom found a private charity that paid for the whole thing.
If this happened under today's system the overall bill would be around a half million dollars and there is no way that a fruit picker could handle it, even if he had good insurance that paid 80%.
Indeed, we used to have a universal health care system, in other words, a system that all could afford and it required no payments to the IRS taken out of paychecks to cover Medicare – neither did it require the government to borrow money to supplement healthcare.
What happened that destroyed such a fair system?
It happened when the government stepped into help in 1965 when Medicare was introduced. It was supposed to help with medical costs, but from that point on they increased exponentially.
Medicare seemed like a good idea to many, especially in consideration of the cost projections at the time. The public was sold on the idea that Medicare's $3 billion cost in 1966 would only reach an inflation-adjusted $12.0 billion by 1990. Instead, the actual cost in 1990 was a whopping $67 billion. The "experts" were off by 7.44 times. Total Medicare spending reached $440 billion for fiscal year 2007, or 16 percent of all federal spending. Since that time, spending has continued to rise and Obamacare is sending taxpayer costs through the roof.
The only larger categories of federal spending are Social Security and defense.
Would the public have supported socialized medicine if they could have seen what they would loose?
Certainly not.
Unfortunately, young people today have no sense of history, of what a financial paradise health costs were when before 1965.
Back then doctors often put patients a couple days in the hospital for observation. Because costs were so low the payment was no problem. Now, even with insurance, no one goes into the hospital unless absolutely necessary.
Today people are often complaining about the price of gas, but when I had my accident in 1958 the price of a gallon of gas was 40 cents a gallon. In today's money that is equivalent to $3.48. These supposedly greedy oil companies are now selling gas for as cheap as $2.06 a gallon at the time of this writing in my city. Consumers are winning in that they are buying this product below the cost of inflation.
On the other hand, if you spend a day in the supposedly non-profit hospitals you can expect to pay around $4000. That far exceeds the inflation of the $8.00 I was paying, which would be $70 today. In fact it is 57 times the cost of inflation.
If gas went up the same amount we would be paying almost $200.00 a gallon.
So much for the benefits of being non-profit and benefitting from government help.
Help like this is something we can certainly do without.
A question a real seeker of truth may ask here is which has worked better in proven reality? Has it been free market capitalism in bringing us oil or socialism replacing the free market in bringing us medical services?
Copyright by J J Dewey
Index for Older Archives in the Process of Updating
Easy Access to All the Writings
For Free Book go HERE and other books HERE
JJ's Amazon page HERE
Gather with JJ on Facebook HERE