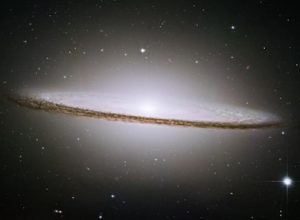 The Gathering of Lights 2018
Hosted by J J Dewey, Author of The Immortal,
The Lost Key of the Buddha and much more.
This Year's Theme
The Journey of the Soul
We have a yearly gathering for Keys members and JJ's readers. It is a great time to get together with like-minded seekers and get extra stimulation with teachings from JJ & others.
This year's gathering will be at the Pine Valley Lodge which is about 30 miles from St. George Utah in Pine Valley. See the link below for a video tour. The date will be from Sept 27-Oct 1, four nights altogether.   This is an extra day compared to recent gatherings and will give us some extra time for recreation. The nearest airport is in St. George and I'm sure we can get some volunteers to pick up those who arrive by plane. There is also a shuttle service between Las Vegas and St George as well as Salt Lake and St. George. Volunteers will pick up those who need a ride from St. George to Pine Valley.
Since I am writing a book entitled the Seeker's Guide to Soul Contact this will be the theme. We will cover some things in the book, expand on others and add some new material.
THINGS OF THE SOUL
Here are some (but not all) subjects that will be presented.
Connecting with your Solar Angel.

Connecting with your soul group.

Creating your own Master Mind

Soul Mates

Layers of illusion between the seeker and the spiritual world and how to penetrate them.

Seed Thoughts – This will involve group participation.

The many ways misplaced authority keeps the seeker from full access to the soul

Discerning the workers of light and the dark

Enlightened teachers – selecting the best from the past.
In addition we will have a past life regression session and a healing session. Perhaps the part of the gathering that members like best is our meditative session where we reach high spiritual energies as a group. With the extra time in this gathering we should be able to have a couple of these.
The times of the gathering classes will be as follows:
Thursday, Sept 27: 6PM – 10 PM Class
Friday, Sept 28: 10 AM – Noon Class
Noon – 2:30 Break
2:30-5 PM Class
5-7 PM Break
7-10 PM Class
Saturday, Sept 29: 10 AM – 12:30 PM Class
12:30 PM – 7 PM Long break to explore local area sites.
7-10 PM Class
Sunday, Sept 30: Sept 28: 10 AM – Noon Class
Noon – 2:30 Break
2:30-5 PM Class
5-7 PM Break
7-10 PM Relax and mingle in the Lodge.
Monday Morning Oct 1, Check out.
The only charge will be for the lodgings which will total of $320 per person or $600 for a couple for the four nights. The sleeping quarters consists of queen beds and bunk beds. Most will need to share a room. The Lodge sleeps up to 60 but we'll probably cut off the enrollment if it reaches 50. This will be a great opportunity to be together like a large family for four days.
Payments to us can be through mailed check or Paypal. If you want to use a credit card let me know and I'll send you a statement through Paypal that allows you to pay with a credit card. Mailing address is J J Dewey; P. O. Box 8011; Boise, ID 83707. Questions or any payment through Paypal goes to jjdewey@gmail.com.
To reserve your place call
1-208-336-7520
Or Email: jjdewey@gmail.com
Here is a video tour of the lodge:
Shuttle Service:
https://www.stgshuttle.com/
Check out JJ's FREE book, The Immortal. Click HERE
Check out thousands of free articles. Click HERE
Read the first three chapters of The Molecular Relationship HERE