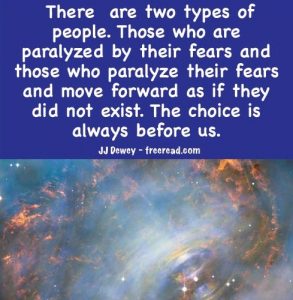 March 13, 2020
Let Common Sense Prevail
An increasing number of people are expressing concern over the Coronavirus. Some have even gone so far as to associate it with the plagues in the Book of Revelation.
Unbelievers seem equally as panicked and imagine the worst while pointing fingers of blame and irresponsibility at anyone who tries to maintain a voice of reason.
I will try and be a voice of reason here and this may draw criticism from the extremes of the left and the right.
First let us look at the situation as it exists at the time of this writing (March 13, 2020).
So far worldwide there have been 143,757 cases resulting in 5,394 deaths.
Compared to the Swine Flue of 2009 within a period of a year there were somewhere between 151,700 to 575,400 deaths
In the United States there have been 1,992 cases so far resulting in 41 deaths. So far there has not been one death reported from someone under 50.
Between April 12, 2009, and April 10, 2010, the CDC estimates the Swine Flu caused 60.8 million illnesses in the United States alone with 273,304 hospitalizations and 12,469 deaths. Most of those affected were under 50.
So how serious is the regular flu? The CDC also estimates that up to 31 million in just the United States have caught the flu this season, with 210,000 to 370,000 flu sufferers hospitalized because of the this regular flu virus.
During the 2017-2018 flu season alone a whopping 61,000 people died, yet no ball games and special events were cancelled.
To put things in comparison in 2017 there were 70,200 drug overdose deaths involving an opioid and the problem is not diminishing.
Think you're safe in a hospital? Each year there are around 100,000 deaths just from infections caught while staying in the hospital.
On top of that if we look at other problems we find that there are 250,000 deaths each year from medical errors.
Considering that if you are under 50 and living in the United States you should be more worried about being struck by lightening than the Coronavirus.
Considering our reaction to the Coronavirus one would think we are dealing with the likes of the Black Death plague of the fourteenth century. Now that was something to indeed be concerned about. One could be infected in the evening and suffer in horrible pain through the night and be dead in the morning. It was indeed a frightening disease that killed a third of the people in Europe and devastated much of the world.
Tom Hanks and his wife are the first celebrities I know of to get the disease. Tom, who is 63, an age that is supposed to be especially dangerous, made little comment about their condition. Perhaps they were so mildly affected that he didn't want diminish the fear out there, but their son, Chet Hanks, did say this, "They're not even that sick. They're not worried about it. They're not trippin', but they're going through the necessary health precautions, obviously but I don't think it's anything to be too worried about."
Today I heard an interview with a 65 year old lady who tested positive on a cruise ship and she said she only had mild symptom for about three hours and that was it.
On top of this we have word from China that they are securing some containment, that the spread of the disease is diminishing there. If accurate that would indicate that it can be controlled, especially after a vaccine is given out. A Texas company has already claimed to have developed one, but will take a while to get it approved and distributed.
One who takes a holistic view and looks at the data may ask why there is so much panic spread by the media? Is this just hype to get ratings or political gain or what?
Just like any other pandemic there are unknowns associated with it and the unknown is always frightening. True, it is more deadly than the Swine Flu was when caught, but it is also not spreading as fast so there is a good chance it will turn out to be less damaging than either the Swine Flu, or perhaps regular flu.
Also some countries more affected than others.
Currently, Italy has the most severe density with 292 cases per million. This far exceeds China which only has 56 per million.
In Europe France has 154, Spain 190, Germany 41 and the UK 12 per million.
The United States is doing much better with only 6 cases per million.
And why are we faring better?
On January 30 the CDC confirmed the first US case of human to human transmission. President Trump ordered to protect the U. S. on Jan 31 a Public Health Emergency and issued 14 days quarantine rules for US citizens entering the US from China; and issued an order to deny entry to foreigners who have traveled to China within two weeks.
This raised accusations that Trump was a racist dictator, but it bought us some time and saved many lives,. Buying time is important because the more we know about this disease the better it can be contained.
As it is we have only 41 deaths so far in the United States and I would submit that the raw fear of the disease has caused more deaths than this. I would bet that there have been more than 41 suicides connected with financial downturns caused by fear. It is interesting by comparison that thousands die each year just due to cell phone distraction while walking or driving.
I think the Words of FDR need to ge repeated here:
"The only thing to fear is fear itself."
On a positive note the stock market went up almost 2000 points today. Let us hope this is a new trend.
Copyright by J J Dewey
Easy Access to All the Writings
For Free Book go HERE and other books HERE
JJ's Amazon page HERE
Gather with JJ on Facebook HERE